Brave Gowns for Pediatric Patients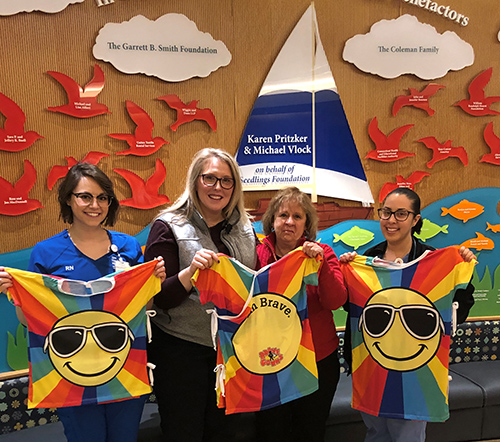 Rose Zolnik visited the Children's Hospital and brought 3 cheery Brave Gowns for patients in the pediatric emergency department. Rose hopes to provide YNHCH with more gowns through her own fundraising, to help brighten the day for our younger patients.
Pictured (l to r) Ashley O'Bryan RN, Pediatric Emergency Service Line Educator; Michelle Zelich RN, Asst. Patient Services Manager, Pediatric Emergency; Rose Zolnik; Melissa Sanchez, EDTA Pediatric Emergency.