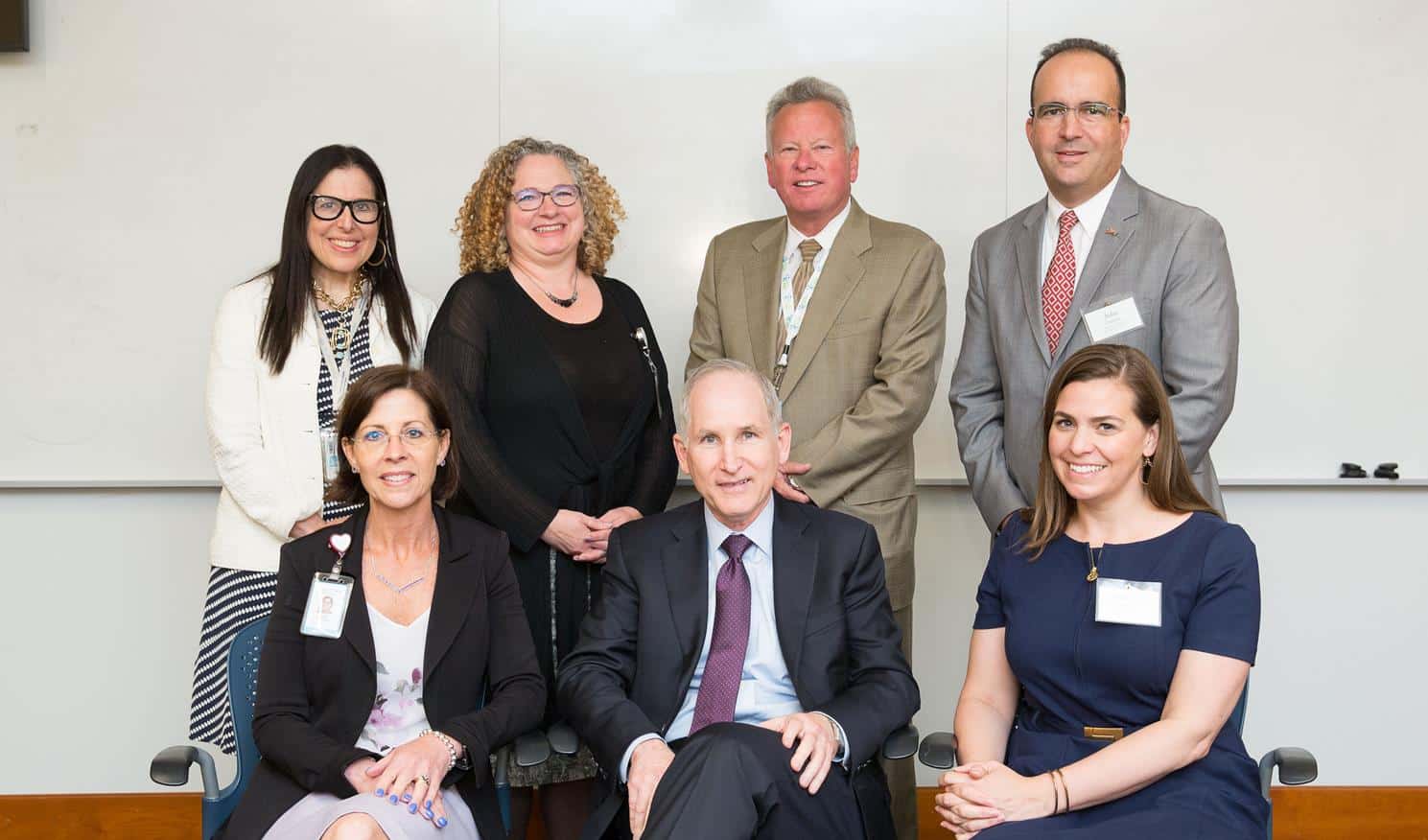 Eli Lilly and Company, Lilly Oncology, has given a generous sponsorship of $180,000 over three years to support a Medical-Legal Partnership Program as well as Oncology Patient Navigation Training. The training initiative conducted in the first year will enable non-clinically licensed staff working in outreach education, screening and prevention to become certified Oncology Patient Navigators.
L-R sitting
Lori Pickens- Sr. VP Oncology Services & Executive Director Smilow Cancer Hospital at Yale New Haven
Charles S. Fuchs, MD, MPH, Director Yale Cancer Center and Physician-in-Chief, Smilow Cancer Hospital
Devon Mc Goldrick, Oncology Advocacy & Professional Relations, Eli Lilly & Co.
L-R standing
Andrea Silber, MD Clinician in and Associate Clinical Professor of Medicine (Medical Oncology), Associate Clinical Director of Diversity and Health Equity, YSM, Yale Cancer Center
Jennifer Wilcox, Esq, Vice President Legal Services YNHH
Kevin F. Walsh, Vice President Office of Development YNHH
John P. Pugliese, Senior Account Manager- Key Accounts NE, Lilly Oncology