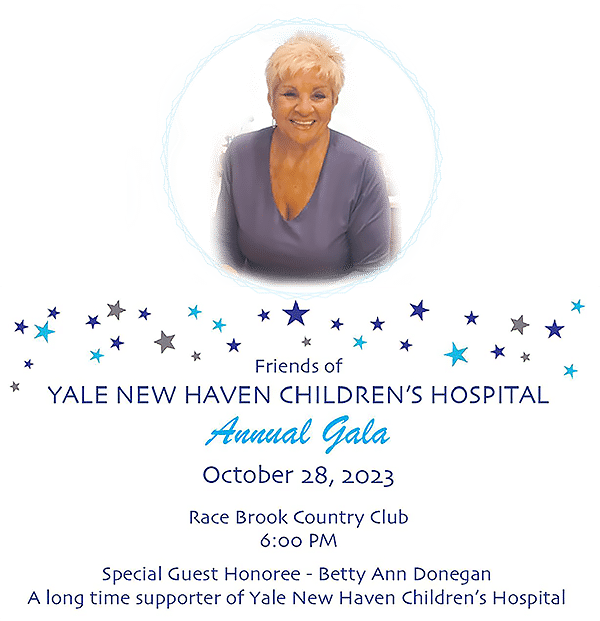 Founded in 1989, the Friends of Yale New Haven Children's Hospital has helped to improve the health and well-being of pediatric patients through support of clinical care, education and outreach. Over the last thirty years, our fundraising efforts have secured more than $2.6 million dollars from philanthropic friends and benefactors.
We invite your support of our mission and ask that you give generously to this year's Gala. The event will honor Betty Ann Donegan – one of the Connecticut Shoreline's most beloved and sought after culinary instructors. A chemistry teacher at Southern Connecticut State University for years, Betty Ann incorporates the science of food into her cooking classes. Her love for exploring the culinary arts has found her traveling the world to learn from celebrated chefs and bringing those skills back to her home classroom. Betty Ann is a lifetime resident of New Haven and Branford and a frequent guest on local news programming. She has devoted her time and talents to her community and many nonprofit organizations throughout the region including the Friends of Yale New Haven Children's Hospital.
Thank you in advance for your generosity. We look forward to a most auspicious celebration and hope to see you on Saturday, October 28th.