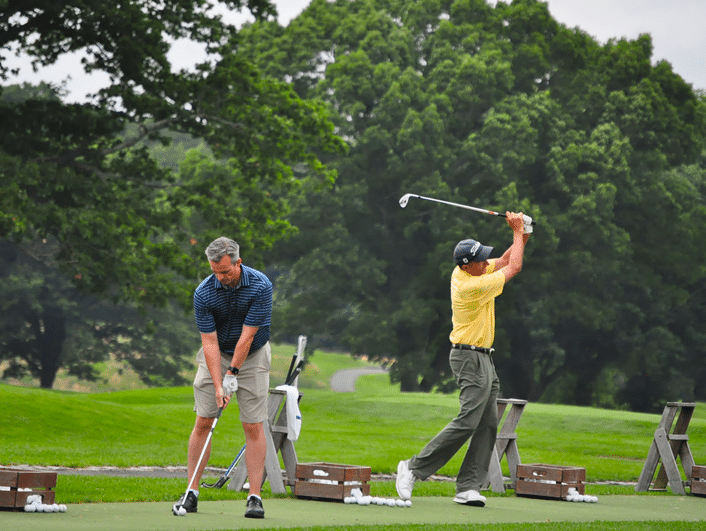 ​
Golf Classic 2022
The Ninth Annual Yale New Haven Hospital Golf Classic was held on Monday, June 27 at New Haven Country Club. The sold-out field included 14 teams competing in the pro-am tournament and 27 foursomes for the scramble golf tournament.
Thank you to all of our sponsors, golfers, volunteers, and the many generous business friends who donated auction and raffle items to the event.
Special thanks to Steve Fleischman, MD and Jim Augur, co-chairs of this year's event. Their leadership and that of a hard-working committee generated net proceeds of over $97,000 to help expand the Procedural Labs Area of our Heart and Vascular Center. Proceeds will support the expansion and access to minimally-invasive cardiac and vascular surgeries for patients – many of whom are unable to undergo conventional, open procedures. The Hybrid Procedural Labs offer patients access to complex surgeries with less pain, rapid recoveries and overall better outcomes.
---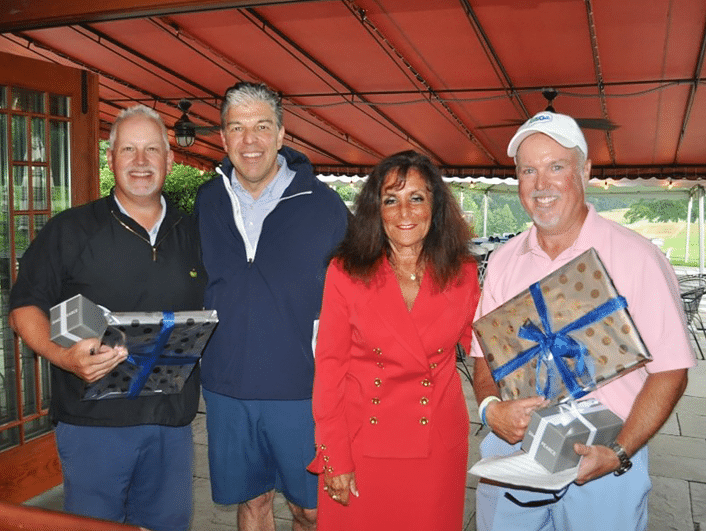 Steven Fleischman, MD, co-chair of the Ninth Annual YNHH Golf Classic, with Steve Jakab, interim vice president Development, Francine LoRusso, vice president and executive director of Heart and Vascular Services, Transplantation Center, Medicine and Radiology Services at Yale New Haven Hospital, and Jim Augur, co-chair.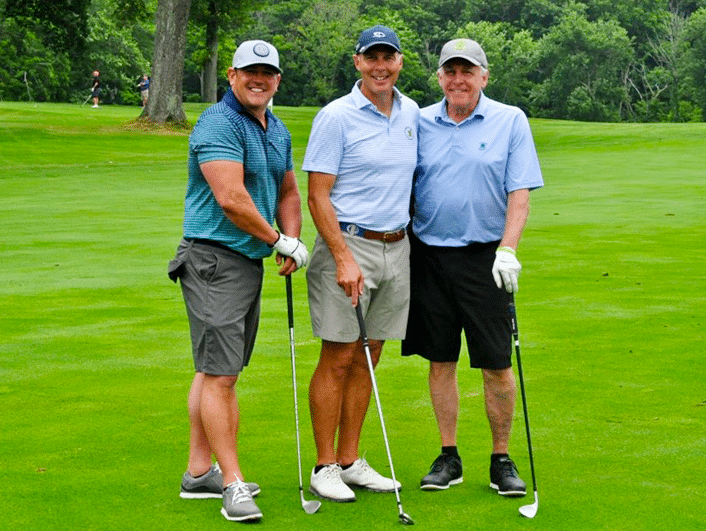 Title Sponsor Turner Construction golfers James Labrie, Lynne Temple and Nick Makes.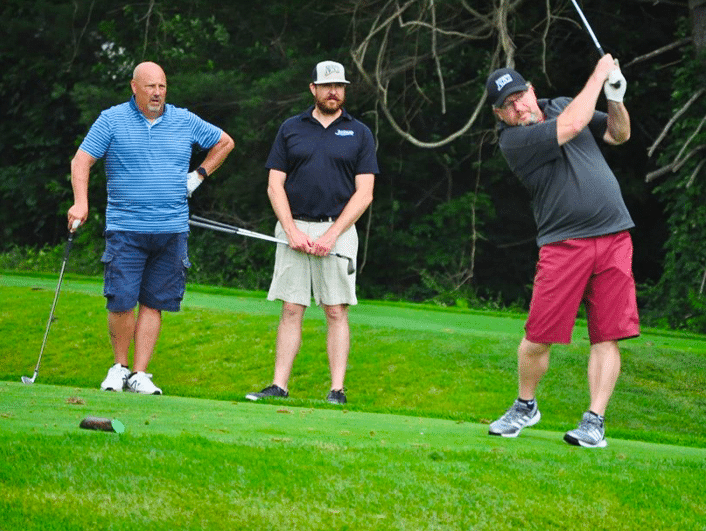 Silver Sponsor New England Brewing Company golfers Marty Juliano, Jesse Springer and John Diele.
---
Tournament Results
Pro-Am Tournament Winners:
Amateur Teams:
First Low Gross Team: Chad McCullough, Bob Buckley, Dave Christoforo and Sean Tierney of Turner Construction.
Second Low Gross Team: Garrett Sheehan, Mike Powers and T.J. Lanese of All-American Waste.
PGA Winners:
First Low Gross: Terry Slater, PGA – Race Brook Country Club, Orange
Second Low Gross: William Street, PGA – Whitney Farms Golf Course, Monroe
Scramble Tournament:
First Low Gross: Brian Armstrong, Jeff Wise, Mike Carrera and Todd Mackenzie of Dinto Electrical Contractors.
Second Low Gross: Mike McTernan, Mark Green, Larry McTernan and Oliver Mackinnon of Unitex Textile.
Event Sponsors
Title Sponsor
Turner Construction
Event Sponsors
F+F Mechanical and Morrison Healthcare
Platinum Sponsor
Sound Obstetrics & Gynecology
Gold Sponsors
All American Waste
Caldwell & Walsh
Gilbane Building Company
Manafort Brothers, Inc.
Mega Mechanical Services
19th Hole Sponsors
Mohegan Sun Resort and Casino
Anthem Blue Cross and Blue Shield of Connecticut
Silver Sponsors
American Medical Response
Assa Abloy
BR+A
Brown and Knapp/Marchetti Brown & Bishop
Dinto Electrical Contractors
Enterprise Electrical Contractors
Ferguson McGuire
Henry Schein
John J. Brennan
New England Brewing Company
Tucker Mechanical
T. Arduini Company
Unitex Textile
Golf Cart Sponsor
Partitions, Inc.
Bronze Sponsors
Joseph Sepot AIA, PC
Zeisler and Zeisler, PC
Robert Half International
Jim and Bonnie Augur
Electrical Contractors, Inc.
Putting Contest Sponsors
Ducci Electrical Contractors, Inc.
Generations Ob-Gyn
Frank Barbieri
Tee Sponsors
BAM Creative
HHS Mechanical Contractors, Inc.
MacKenzie Painting Co.
Marcus, LLP
Murphy Search Group (double)
Hole-In-One Sponsor
McDermott Lexus
For additional information about the Ninth Annual Yale New Haven Hospital Golf Classic, please contact the Office of Development at (203) 836-1494 or email giving@ynhh.org.