Meet Ryan: Author and Philanthropist
At eight years old, Ryan created a book last year called Why Feelings Matter (and Understanding Them)
---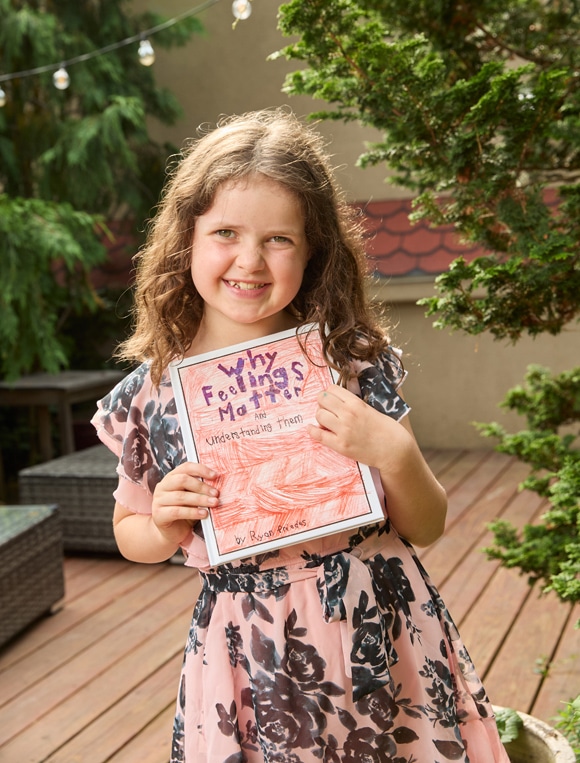 On the second-to-last day of school this past June, Ryan, age 8, won the Dreamer Award
I'm always dreaming of creative ideas," she says.
One of her most amazing creative ideas was the book she created last year. It's called Why Feelings Matter (and Understanding Them). She published it on a special kids' author website, sold dozens of copies, and — here's the most amazing part — donated the proceeds to Yale New Haven Children's Hospital (YNHCH).
Ryan dreamed up the whole thing — the concept, the writing, the illustrations, and the donation. The book is a runaway bestseller! She has already sold more than 40 copies and gifted $630 to YNHCH.
Wisdom in "a big book of feelings"
You're probably wondering how a second-grader came up with such a grown-up idea. To answer that, we have to go back in time a few years…back to the early days of the pandemic
Ryan's mom, Rachel, is a physician at YNHCH, and during the first wave of infection, she ran a COVID unit at the hospital.
It was a terrifying time for Ryan, who had just turned five. She didn't understand exactly what COVID was (none of us did then!), but she knew that every morning, her mom headed out to a place where people were very sick and very contagious.
Ryan was overwhelmed with scary emotions. She was determined to find a constructive way to handle them.
"One day I went up to Mom and said, 'I want to write a big book of feelings,'" Ryan remembers. "I'm extra sensitive to feelings. I wanted to help people who were hurting because they had feelings or problems, and make them feel less alone."
The project took a long time, and Ryan says "it was HARD!" But the result was a beautiful hard-cover book, in which Ryan explains and illustrates all the feelings she wants her readers to understand. The book also includes some very wise observations about feelings, like "You can't be happy unless you've been sad."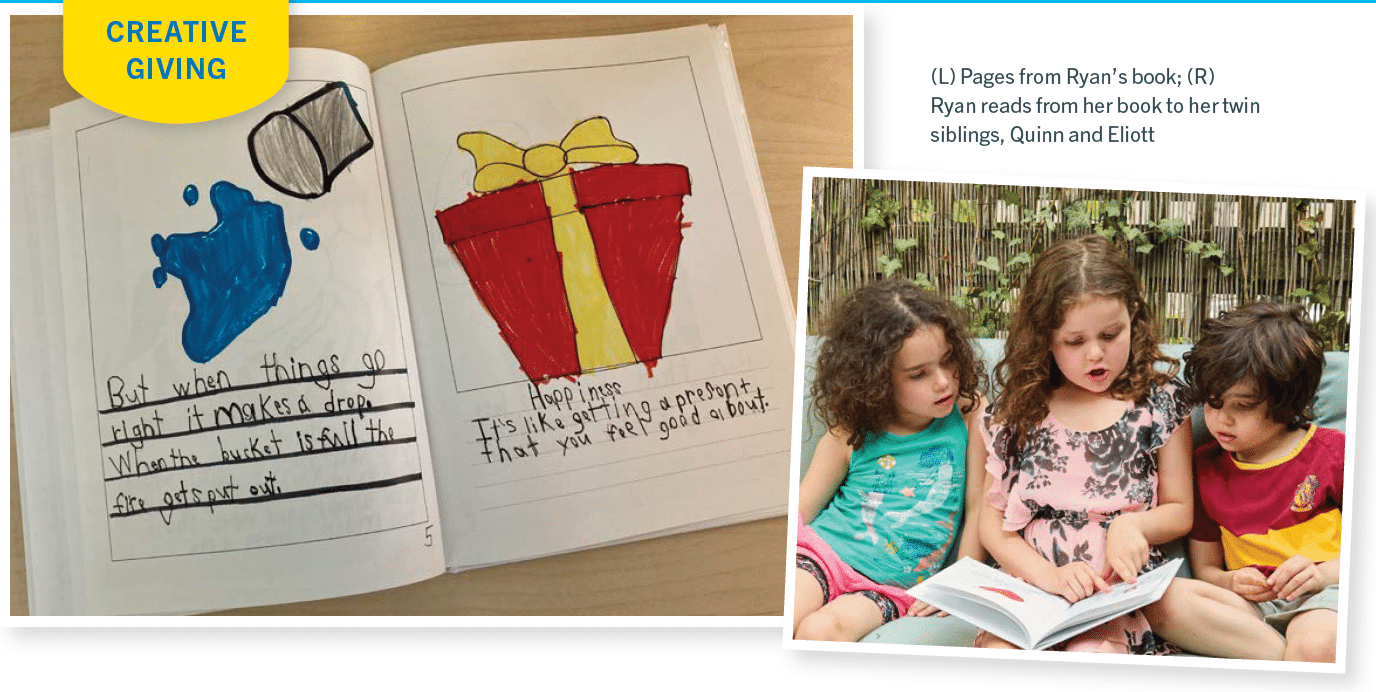 Ryan even invented a brand-new word for an important feeling that has no name in the English language. She calls the feeling LASA, and she defines it as "courage and bravery when you face your fears."
"Ryan's the first to tell you she hasn't quite managed how to achieve Lasa yet (and like, who has?!)," says Rachel.
A very adult rationale for giving
From the very beginning, Ryan knew she wanted to give her proceeds to YNHCH. "I wanted to donate the money because I knew if I was in the hospital, or worked in the hospital, I'd want people to donate to get more toys or to help us."
In fact, Ryan thinks "everyone should donate to the hospital because the hospital does a lot for our community and the community should pay them back."
Wow. All this, and only eight years old! We can't wait to see what Ryan dreams up next.
There's one more thing Ryan wants you to know, and she says it's very important. "Keep dreaming!!!"
You can help Ryan continue to donate to the children at YNHCH by purchasing a copy of her book here (and you may learn a thing or two about feelings, too!): www.givetoynhh.org/why-feelings-matter