Sikorsky Aircraft Corporation Fundraiser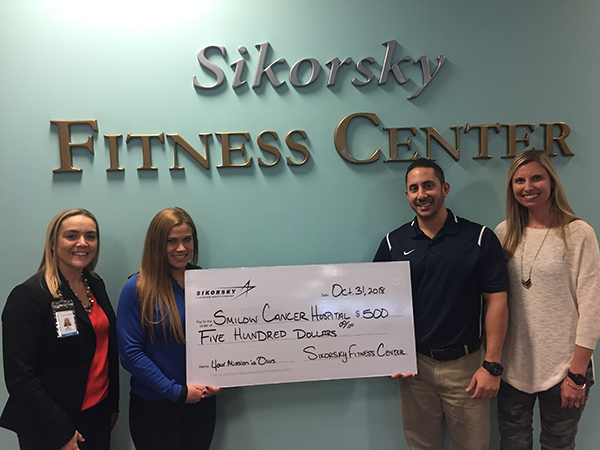 The Sikorsky Aircraft Corporation Fitness Center and Medical Department teamed up on October 24th to raise money for Smilow Cancer Hospital. The effort included a Fitness Challenge and a Health Fair in the Fitness Center. Sikorsky employees had a chance to participate for a small donation and they were rewarded with a healthy snack! The Medical team was also on hand, conducting blood pressure tests and BMI measurements.
(l to r) Amy Woznyk, Manager, Corporate Health and Wellness, Occupational Health at YNHH , Megan Eisenhandler, Sikorsky Nutrition Consultant, Mark Baselice, Sikorsky Fitness Center Coordinator and Lea Sampiere, Sikorsky Medical Dept. MGR.