Theo's Terrifying Journey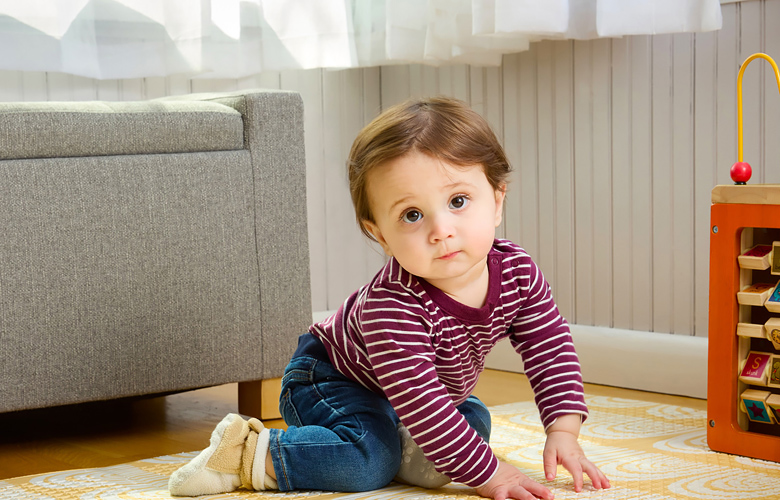 Because of you, Theo made it through! Theo's terrifying journey from healthy to unthinkable … and back again
---
Some things are beyond even the most careful parents' control.
Elisa and Ben Mazzarese learned that the hard way. Despite doing everything possible to keep their baby, Theo, safe, "We couldn't protect him from the air," says Elisa.
You probably heard about the "Tripledemic" in the news last fall. COVID-19, RSV, and flu were peaking simultaneously, flooding hospital ICUs everywhere.
Any of these viruses can cause serious breathing difficulties — or worse — in children under three, because their lungs aren't yet fully developed.
Right before Thanksgiving, Theo developed a persistent cough and was diagnosed with RSV. There is no specific treatment for RSV, so Theo's pediatrician told Elisa and Ben to monitor him closely. They kept him home from daycare, and before long, he seemed much better.
"Things were about to get much, much worse," says Theo's dad.
In December, Theo began coughing again. This time it was different. "He was visibly struggling to breathe," says Elisa. Theo's pediatrician sent them straight to the pediatric ER at Stamford Hospital. Theo was admitted, but after 24 hours, he showed no signs of improvement.
Theo's doctor thought it would be prudent to move him to a pediatric intensive care unit, and began making plans to transport him to Yale New Haven Children's Hospital (YNHCH), one of the only hospitals in the region with a PICU.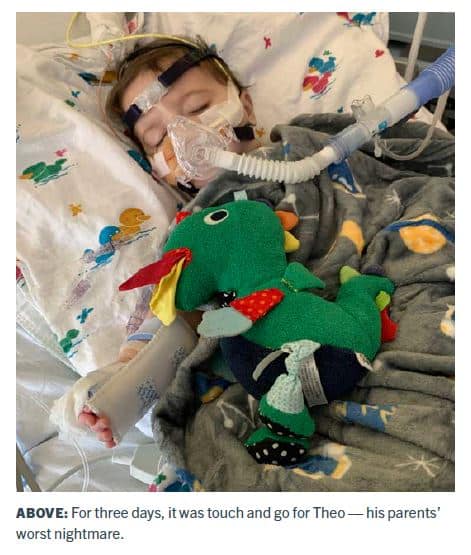 And then — it seemed impossible — Theo took a turn for the worse. "He suddenly started gasping for air," says Elisa. "It seemed every breath might be his last."
Hospital staff raced to get Theo on one of YNHH's SkyHealth emergency patient transport helicopters. He took off with his care providers, but Elisa and Ben were crushed to learn that there wasn't enough fuel on board to carry them too.
Following by car in rush hour traffic took nearly two hours. Elisa and Ben tried to tamp down their panic, but they had no idea what they'd find when they reached the hospital.
For three days, Theo's caregivers provided him with every possible supportive measure. There was nothing more to be done, except wait and hope.
And then …
"All of a sudden, he started to get better," says Ben. "We saw him gradually turn back into our son. He was breathing, laughing, playing again."
A day or two more to stabilize, and Theo was released. Today, thankfully, he is healthy, happy, and thriving.
Heroic caregivers never showed the strain
It was the height of the tripledemic, and YNHCH's PICU was overflowing with sick kids. The physicians and nurses were exhausted, pushed to their limits. But they made every effort to keep that knowledge from their patients.
"I don't think we knew the hospital was having any hardship, because they really did not let on," says Elisa. "The care was so extraordinary that you would never know they were stretched so thin."
Ben agrees. "I'm not even sure we'd have our Theo right now if it weren't for YNHCH."
THANK YOU, DONORS! Your donations help save children like Theo every day!
The New York Times published a video-story on the impact of the tripledemic on health care systems. It tells Theo's story and you can watch it here: www.givetoynhh.org/ynhchpicu